Meet the Team
All our staff adhere to the strict guidelines governing the profession under strict guidance from the General Dental Council (GDC) "Standards for Dental Professionals".
All our staff at Denturist Studio are highly qualified and experienced and undergo annual professional development, to ensure that you benefit from the latest developments in denture technology. At our denture studio, we pride ourselves on providing you with the best care and putting patients needs first.
Johan Viljoen
CDT RCS (Eng) RDT
GDC No. 112439
Johan originally qualified as a Dental Technician in 1990 in South-Africa. He worked at The Pretoria University Dental Training Hospital for 8 years as Prosthetic Dental Technician, where he gained valuable knowledge and hands-on experience in Implantology and Prosthetics. Johan and his family relocated to the England in 2001. Johan then furthered his education with The George Brown College in Toronto, Canada. He was awarded a diploma in Clinical Dental Technology from The Royal College of Surgeons of England and Wales in 2006. Johan became one of the first Clinical Dental Technicians to register with the General Dental Council in the UK. He is also part of the International Team for Implantology study group and is an active member of the British Association of Clinical Dental Technology. Johan is trained in the highest technical and clinical standards, and this ensures that you will receive safe and professional treatment.
Johan prides himself on building close relations with his patients and has built a reputation to be meticulous over detail and quality. Johan is a family man, and in his spare time, enjoys fly fishing, nature walks and spending quality time with his family.
Karen Viljoen
Practice Manager
RDT
GDC No. 154946
Karen is Johan's wife and also his business partner. Together they share the same commitment, passion and dedication to provide a friendly, personalised denture care, delivering the best denture service direct to you. Not only is Karen a registered Dental Technician but also play a role in the administration and every day run of the business.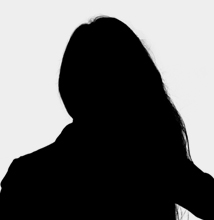 Magda Dowlaszewicz
Dental Technician
RDT
GDC No. 283327
Coming Soon...